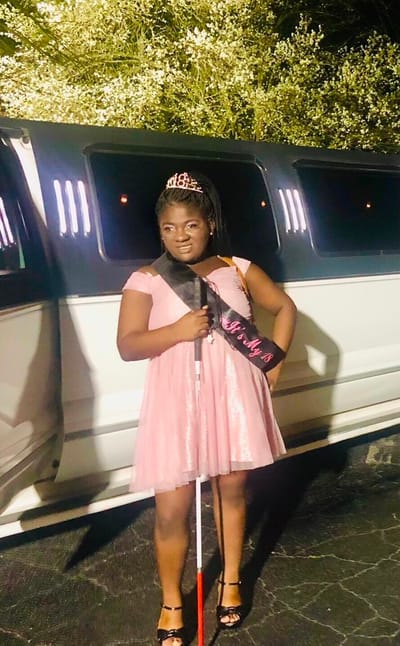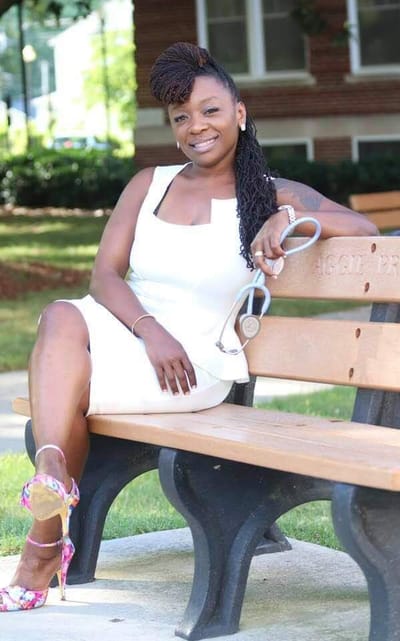 Mission:
Danielle's Hope is a non-profit organization established in 2010 in honor of Danielle Jones. The organization now serves in Danielle's memory and is dedicated to providing necessary resources and support to North Carolina children with special needs and those diagnosed with a rare disorder. The organization serves the community through volunteerism, and provides financial assistance & scholarships with the goal of helping improve the lives of affected children and their families.
Our Story:
My name is Kamilah Jones and my daughter, Danielle Jones, was diagnosed with Alstrom Syndrome (a rare autosomal recessive disorder) in February 2006 (at the age of four). The discovery of this disorder was a process that began in the summer of 2005. The journey to solving the mystery came after a family member watched a medical show that reminded her of Danielle and the symptoms she experienced. This drove me to contact NORD (National Organization for Rare Disorders) and learn more about syndrome featured on the show. This research lead us to the discovery of Alstrom Syndrome.
Following that discovery, many conversations took place between myself and the folks with Alstrom Syndrome International, who coordinated with medical facilities in our area to obtain labs and other critical medical test needed to confirm her diagnosis of Alstrom Syndrome. Our lives consisted of many medical appointments to her Primary Care Provider, Ophthalmologist, Endocrinologist, Nephrologists, Hematologist, Cardiologist, ENT (Ear, Nose, and Throat) doctor, and Nutritionist. Her numerous medical appointments placed a financial strain on our family as copayments and gas quickly ate through our monthly budget. Birthed out of my struggle and pain, was a passion to help other children like Danielle and the families that are caring for them.
From Honor to Memory
: After 18 years, Danielle succumbed to her disease on December 25, 2020. Danielle was a Junior (11th grade) at the Governor Morehead School for the Blind (GMS) where she received the training and support needed and that helped to regain her sense of independence and drive to succeed. Danielle had a passion for children and was titled the "baby whisperer" because of her ability to soothe a crying baby. Danielle loved her family and we know that she is happy that the organization will continue to help other children like her and their families!
About the Founder
:
I'm a Licensed Clinical Social Worker (LCSW), and have provided case management and clinical services for over 17 years. My clinical experiences range from providing individual, couples & family therapy, to facilitating therapeutic groups for men & women. My Case Management experience expands from assisting constituents within the Federal Government, helping those experiencing homelessness, to providing compassionate care to Seniors in our community. I returned to school in 2016 for Nursing & have been practicing as an RN since 2018 in multiple capacities. I have an expansive amount of experience working with various populations and am humbled by my ability to serve others.
More important and impactful than my educational & career experiences, has been my life experience as a parent to a child with a rare disease. Being a mom to such a special child with multiple needs changed my life (and the lives of those closest to me) in so many ways. It's a major part of what drives me to live a life with purpose and that's more meaningful.